YOUR MONEY IS GOING TO:

The Australian Opal Centre is an extraordinary national project being developed at Lightning Ridge in outback NSW, to showcase a world class collection of Australian opal, opalised fossils and vibrant opal field heritage. It will foster education, training, scientific research, tourism, industry and community cultural development, and revitalise regional economies across three states of Australia. The Australian Opal Centre is managed by Lightning Ridge Opal and Fossil Centre Inc, a not-for-profit organisation.

Isolated and disadvantaged communities have contributed over $850,000 in cash and donated items worth more than $2 million to the Centre's magnificent national collection, acquired a breathtaking site and commissioned Glenn Murcutt and Wendy Lewin – two of Australia's greatest architects – to design an energy-efficient building set to become a 21st century architectural icon.

This brilliant project is a gift to the world from the people of Australia's opal fields. Now, they need your help to realise their vision. Give what you can, and we'll create a priceless treasure for this and future generations.
You are secure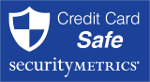 We Accept

Processing Payment. Please wait...